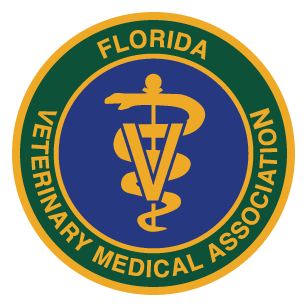 The Florida Veterinary Medical Association invites you to nominate deserving candidates from your district for the 2018 FVMA Annual Awards. This is an important program for our Association, giving us as a family, the opportunity to honor outstanding members and individuals who serve our profession with distinction and contribute to the advancement of veterinary medicine in the state of Florida. I invite you to participate in this valuable program to recognize peers, colleagues, and friends of the profession for their achievements and contributions. Service Award recipients will be publicly honored at a gala presentation ceremony on April 6, 2018, in Tampa, Florida.
Thank you for answering the call to honor our exemplary veterinary medical professionals and those friends of the profession who contribute so much to promote animal health and well-being.
Please click on the award links below to download nomination forms and submit your nominations today!
Sincerely,
Richard C. Sutliff, DVM
Past President & Chair, Annual Awards Committee