Events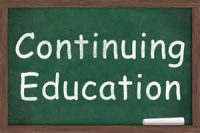 Please join us for wonderful lectures, and excellent food and company. We look forward to seeing everyone.
Non-members may attend CE lectures by paying $45 at the door ( $150 for the Pharmacy and Law lectures)
CE credit for attendance will only be given after all dues or fees have been paid.
It is the responsibility of licensed veterinarians to keep track of their CE hours. The Palm Beach Vet Society only reports RACE approved CE credit hours to AAVSB
Cost for duplicate CE certificates is $50 per certificate
---
February 8, 2024
Topic: The Laws & Rules Governing the Practice of Veterinary Medicine and Dispensing of Legend Drugs
Speaker: Ed Bayo JD, Partner at Grossman, Furlow & Bayo
3 hours of RACE CE credit
Cost:
$150 payable at the door for non-members, Free for 2024 paid members 
Time: Buffet Dinner served at 6:00 pm, Lecture starts PROMPTLY at 6:30 pm
Location: Mayacoo Lakes Country Club, 9697 Mayacoo Club Drive, West Palm Beach, FL 33411
Note: This satisfies the mandatory CE requirement for 2 hours of  law & 1 hour  of pharmacy for FL DVMs to renew their license in May 2024.  Partial CE credit will NOT be given to those individuals who to not stay for the entire lecture
---
March 7, 2024
Topic: Use of SGLT2 Inhibitors to Manage Diabetic Cats
Speaker: Dr. Donna Krochak, Professional Services Veterinarian with Boehringer-Ingleheim
1 hour of RACE CE credit
Time: Buffet Dinner served at 6:30 pm, Lecture starts at 7:00 pm
Location: Mayacoo Lakes Country Club, 9697 Mayacoo Club Drive, West Palm Beach, FL 33411