Events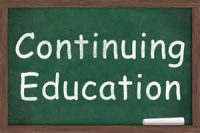 Please join us for wonderful lectures, and excellent food and company. We look forward to seeing everyone.
Non-members may attend CE lectures by paying $45 at the door ( $150 for the Pharmacy and Law lectures)
CE credit for attendance will only be given after all dues or fees have been paid.
It is the responsibility of licensed veterinarians to keep track of their CE hours. The Palm Beach Vet Society only reports RACE approved CE credit hours to AAVSB
Cost for duplicate CE certificates is $50 per certificate
---
September 7, 2023
Topic: 
Young at Heart: Nutrition and Myxomatous Mitral Valve Disease
Speaker: Dr. Jason Gagne
2 hours of RACE CE credit
Time: Buffet Dinner served at 6:30 pm, Lecture starts at 7:00 pm
Location: Mayacoo Lakes Country Club, 9697 Mayacoo Club Drive, West Palm Beach, FL 33411
---
October 12, 2023
Topic: Thoracic FAST scans — Uses and Cardiac Applications
Think you cannot perform an echo because  you are not a cardiologist?  This lecture will explore the use of thoracic ultrasound by general practitioners for the purpose of simplified cardiac evaluations.
Speaker: Kelley Doocey, DVM DACVIM (Cardiology) with VetCardio
RACE CE credit:
Time: Buffet Dinner served at 6:30 pm, Lecture starts at 7:00 pm
Location: Mayacoo Lakes Country Club, 9697 Mayacoo Club Drive, West Palm Beach, FL 33411
---
November 2, 2023
Topic: KeyScreen Fecal PCR
Speaker: Dr. Graham Bilbrough, Professional Services veterinarian for Antech
1 hour of RACE CE credit
Time: Buffet Dinner served at 6:30 pm, Lecture starts at 7:00 pm
Location: Mayacoo Lakes Country Club, 9697 Mayacoo Club Drive, West Palm Beach, FL 33411