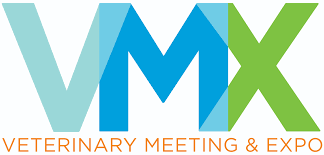 Event Details
Through January 22, 2020
Register Online : https://register.navc.com/conference/2020/registration_form.cfm
Contact:
North American Veterinary Conference (NAVC)
info@navc.com
352-375-5672
Orange County Convention Center
9800 International Drive
Orlando, Florida, 32819
Get Directions
Get ready for incredible, immersive learning at VMX 2020! You won't want to miss this veterinary conference event where you'll share insights and camaraderie with veterinary professionals across the country and around the world.
Learn from the brightest professionals in the field and explore all the veterinary CE topics you're interested in, while enjoying a winter break in sunny Orlando. Join us for once-in-a-lifetime tours, and go behind the scenes with the area's most captivating attractions.
Learn
With 1,200+ CE credit hours to choose from, you'll find relevant learning offered at your level, your way, whether you're a seasoned veterinary professional or still in training. Not to mention, you'll be hearing from and connecting with the most renowned professionals in the field.
Network
Share insights and camaraderie with 17,000+ veterinary professionals and guests from around the world, including veterinarians, veterinary nurses/ technicians, practice managers, students, speakers, veterinary team members, and forward-thinking leaders in the profession.
Innovate
Take your practice to the next level with new products, services and equipment featured in the VMX Expo Hall. With 700+ exhibitors ready to solve your problems with the most creative possibilities, you'll move toward a smarter and more efficient practice.
Explore
VMX lets you explore all the veterinary CE topics you want while enjoying a winter break in paradise. Join us for incredible tours that are designed just for you and take you behind the scenes of the Orlando area's most captivating attractions.*
*Preregistration and fees required. Does not include CE credit hours.
Discover
Don't miss the VMX Discovery Zone inside the Expo Hall. The area will feature innovative services, including a Startup Circle that features the most revolutionary companies in the industry and the VMX Discovery Learning Theater, where sponsored sessions highlighting industry trends will be presented.
What's New for VMX 2020?
Better dining options and more flexibility
While we received incredibly positive feedback regarding lunch 2019, we understand that you still want more variety – and, well, we do too! So for VMX 2020, we've reduced organized dining service. A wide variety of food vendors will be open in the Expo Hall and around the Convention Center throughout VMX so you can buy what you want to eat, when you want it.
On Saturday, due to the crazy busy learning schedule, boxed lunch will still be provided and is included in your registration cost.
Lower registration fees
WHAT??! Yes, you read correctly. Lower registration fees. Although the cost of putting on a conference of this scale rises year after year, by reducing organized lunch service, we have been able to lower most of our registration fees for the first time EVER!
What more can we say? How about FREE registration for all active veterinary students and veterinary nurse/technician students? Oh yes we did.
Even more learning opportunities
We are extending Saturday's CE schedule, offering more ways to earn CE credit than we've had in the past and making Day 1 at VMX fully-packed with learning opportunities.
More support for working parents
VMX will be the ultimate place for working parents and busy families with the new offerings we're launching in 2020 for nursing mother accommodations and childcare.
Thanks to the very generous support from Merck Animal Health, we will be able to provide more private, well-stocked areas for nursing mothers, a milk storage and shipping service and enhanced activities for children who are enrolled in the VMX child care service to enjoy.
A greater focus on YOU
Your happiness, health and wellbeing have always been important to us. This year, we're bringing you even more experts, more information and more tools to support your personal wellbeing. We're in this together!