To place an ad in this section, please use the Contact Us page for assistance
Advertising rates: Practice for Sale: $120, DVM wanted (1 paragraph): $60, DVM wanted (2 paragraphs): $120, Equipment for Sale: $30
Employers seeking Veterinarians  :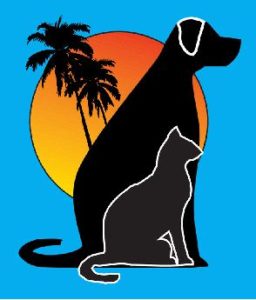 Kleopfer Veterinary Care Clinic
Sunny South Florida welcomes a compassionate, energetic doctor who wants an investment opportunity. Tired of the corporate way?? Our candidate can look forward to a personally rewarding and secure future. A quality of care and compassion for animals and clients are valued. Grossing over one million dollars and a new profit of $200,000 per year.  Practice equipment includes whole body and dental digital radiology, cryoprobe, cutting and therapy laser, idexx desktop laboratory including CBC chemistries and urinalysis.  Owner is looking toward retirement. We are ready for that talented and enthusiastic Veterinarian to join a well-equipped clinic and terrific staff. It is a great chance to move into a clinic and run with it.  Doctors can contact Dr.Archie Kleopfer at Kleopfer Care Clinic (561)547-8888 or via Email: CATDOGDOC@DRARCHIEDVM.COM (posted Feb 2022)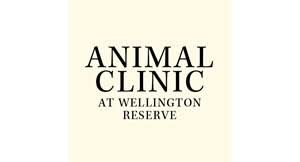 Animal Clinic at Wellington Reserve
Looking for a friendly veterinarian to join  1 doctor practice; open to relief on a regular basis or for vacations , part time or full time; experience preferred but willing to mentor; ownership potential . Practice has digital xrays; in house bloodwork; surgical and therapy laser. Located in busy affluent, high traffic , high growth area. Generous compensation, 401 K with matching.  Contact Dr Linda Abbott 561-784-8387 (posted Feb 2022)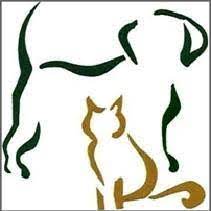 Nova Animal Hospital 
Looking for a veterinarian to join the team at Nova Animal Hospital in Davie!  Set your schedule to allow the work/life balance that you want!  Part time or full time work is available at this predominantly dog/cat practice, equipped with in-house labs, digital Xray, Philips ultrasound, dental Xray, full anesthesia monitoring, multiple doctors, collaborative clinic culture, and plenty of experienced and helpful staff.  Generous compensation with comprehensive benefits- including 401K with 4% matching.  Contact Meg Formoso at (954) 260-8105 or (954) 475-1550.  See our listing at https://jobs.avma.org/jobs/15345968/veterinarian-ft-or-pt-fort-lauderdale-area (Posted October 2021)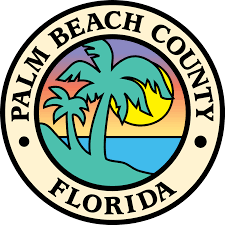 VETERINARIAN, Palm Beach County Board of County Commissioners, Animal Care & Control Division.  Salary Commensurate with experience.  Performs a broad variety of clinical, laboratory, and surgical activities for the shelter clinic and public spay/neuter services. Performs high-volume spay, neuter, and inoculation of adult and juvenile animals in compliance with established laws and policies. Examines/treats impounded and adopted animals; directs separation of diseased animals for treatment; issues certificates containing health status for adopted animals. Performs emergency treatment/surgery upon injured and diseased animals; may work with fractious/potentially rabid, diseased, or zoonotic animals. Assists in developing medical protocols and standard operating procedures; processes cruelty cases; performs necropsies; writes medical reports; presents cases in court; develops and delivers educational presentations in-house and to various organizations; participates in vaccine and spay/neuter clinics in targeted areas of the County. Exercises independent medical judgment and skill while performing duties for the care and treatment of animals within the shelter.
QUALIFICATIONS:  Doctorate from a recognized school of veterinary medicine.
Will be required to complete and upload a "Willingness to Work" Acknowledgement with application. Selected candidate must take the pre-exposure rabies treatment.  Necessary Special Requirements: Must be licensed to practice veterinary medicine in the State of Florida. Must be eligible to obtain Drug Enforcement Administration License within 60 days of hire. Must successfully complete pre-exposure rabies treatment/vaccination.  Location:  7100 Belvedere Road, WPB; 40 Variable hours/week, including evenings and weekends; will be required to work rotational on-call for after hour shelter emergencies and disaster response.  Must be able to lift 50 pounds.  This is an At Will position.  Apply at  www.pbcgov.jobs . No email resumes accepted.  EO/AA M/F/D/Veterans Preference Employer, DFWP.  All Palm Beach County employees may be required to work before, during and/or after a natural or man-made disaster or hurricane.  Open until filled.  (Posted August 2021)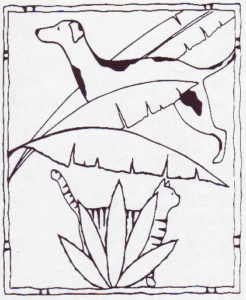 NATIVE PALM ANIMAL HOSPITAL
Native Palm Animal Hospital, located in Jupiter, FL, is seeking a full-time or part-time experienced veterinarian to join our staff. We are a full-service small animal hospital established in 1995 with an in-house laboratory, brand new Samsung ultrasound, new Aesculight vet scalpel, K-laser, and more.  We support a healthy work-life balance, providing a flexible schedule and no on-call hours. Along with professional veterinary skills and compassion, ideally we are looking for someone with ultrasound experience, an interest in surgery, and small animal reproduction. We offer an array of benefits as well. Please email nativepalmdvm@gmail.com or call 561-747-9991. (Posted April 2021)Native Palm Animal Hospital
Veterinary Practices for Sale :
S.E. Florida Practice for Sale– Solo Dr. in a very nice lease space with 2020 gross of $657K. 2 exam rooms, digital x-ray, in-house lab, and in a high growth area of Palm Beach County. (Posted April 2021)
Contact Dr. Richard Alker w/ Total Practice Solutions Group- 850-814-9962 or richard@tpsgsales.com