Employers seeking Veterinarians  :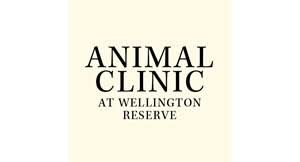 Animal Clinic at Wellington Reserve seeks full time, part time or relief veterinarian(s). We are a friendly, well equipped practice located in beautiful rapidly growing Wellington, Florida on busy highway 7. Mentoring and ownership potential. Linda Abbott, DVM 561-784-8387 (posted Aug 2023)

Tequesta Veterinary Clinic is seeking an independent, compassionate Veterinarian to join our team!
Why Tequesta Veterinary Clinic in Tequesta, FL?
We're focused on making sure our hospital has the right tools to allow our doctor and medical staff the ability to provide excellent service and care. In addition to diagnostic and preventative services, our hospital is equipped with digital radiography, digital dental radiography, in-house labs, and ultrasound.
Our team wants you to know…
We are located in the beautiful community of Tequesta! You can enjoy water sports, the beach, great food, wonderful people and awesome weather almost all year round!
Our Commitment to Diversity:
We are dedicated to establishing a culture that celebrates all forms of diversity and allows us to be an inclusive service provider in this
community.
Who are we looking for?
Not only do you love dogs and cats, but you are enthusiastic about surgery and have the basics (spay, neuter, dentistry, tumor removals, etc.) covered. You are focused on providing excellent client communication and are committed to delivering the best possible care to the animals of our community.
Partnership Opportunities!
We are proud to offer additional growth opportunities for Associate DVMs through our partnership with Veterinary Practice Partners (VPP). VPP has over 115 veterinarian owners that co-own their individual practices across 132 locations.  It is important to note that more than 50 of our partners never owned part of a veterinary clinic until VPP became a co-owner. VPP is uniquely aligned with our partner veterinarians to help them achieve their goals for their practice and their goals for their careers. VPP partnerships thrive through:
Our complementary skill sets—VPP's operational, marketing, and business acumen and our partners' clinical and client expertise—to help our practices grow, while also affording our partners more time to follow their passion for medicine and service.
Continued investment in its support team to drive growth, cost savings and enhanced benefits to its partner clinics. Our investment in marketing, analytics, operations and finance are deeper and more comprehensive than our competitors and essential in keeping our co-owners satisfied with our performance.
A deep commitment to core values – most recently manifested in the creation of a VPP Assistance Fund, funded by employees to support employees and their families affected by the COVID-19 pandemic.
Requirements:
Current Florida State Veterinary License
Flexible work schedule, with availability to work some weekends and holidays
Benefits:
We're dedicated to your well-being and offer a comprehensive package and professional development opportunities to support your work and home life. These include:
Competitive base salary + production
Medical, dental, vision, and prescription drug benefits for you and eligible dependents
Paid time off for full-time employees
401(k) plan
Continuing education allowance
We'll cover your dues, license fees, and AVMA PLIT
Guardian voluntary benefits
(posted July 2023)
To place an ad in this section, please use the form below
Advertising rates:
| | |
| --- | --- |
| Practice for Sale | $120 |
| DVM Wanted (1Paragraph) | $60 |
| DVM Wanted (2 Paragraph) | $120 |
| Equipment for Sale | $30 |