The act would remove a withholding tax to maximize funding for a loan repayment program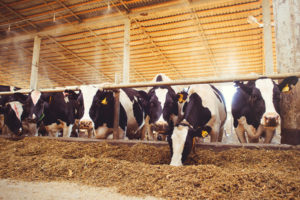 Rural veterinarians are one step closer to seeing the Veterinary Medicine Loan Repayment Program (VMLRP) Enhancement Act become law.
The act, a companion bill to S.1163, has been introduced in the U.S. House of Representatives and would remove a withholding tax to maximize funding for the veterinary medicine loan repayment program. The VMLRP offers loan repayment assistance to relocate veterinarians to areas deemed by the U.S. department of agriculture to have shortages.
In a statement, American Veterinary Medical Association (AVMA) president, John de Jong, DVM, said, "Too many rural communities today don't have access to adequate veterinary care, leaving livestock at risk for dangerous diseases, which could impact agricultural communities and threaten public health. Unfortunately, the reality is that food-animal veterinary careers typically pay less than small-animal careers, and high levels of student debt can make it financially difficult for veterinarians to follow these career paths.
"The VMLRP is extremely effective in addressing this challenge because it provides veterinarians with loan repayment assistance so they don't have to choose between paying off their loans and pursuing food-animal or public health careers. These efforts are critical to our farming and ranching communities, and we're grateful to the members of Congress who recognize the importance of supporting and expanding this program."
The news comes after Congress provided a $1.5-million increase in funding to the VMLRP in November.
Article appears in May 16, 2019 issue of Veterinary Practice News